Bupa 10k - London 27th May
So back in November 2012 Oliver's Mummy, Andrea thought it was a good idea to sign up to run the Bupa 10k.
What?
The BUPA London is a 10,000m run around the centre of London. It starts and finishes in St James's Park and uses Green Park as its assembly area.

The Race starts (and finishes) in The Mall and follows a clockwise route around the City of Westminster and the City of London. Runners pass many of London's famous sights including, Admiralty Arch, Nelson's Column, St Paul's Cathedral, Mansion House, Bank of England, Leadenhall Market, The Monument, Millennium Bridge, Tate Gallery, Cleopatra's Needle, London Eye, Big Ben, Houses of Parliament and Westminster Abbey. It is also hoped that Buckingham Palace will act as the backdrop for both the start and finish.
When?
The race starts at 10am on Monday 27th May. Spectators are more than welcome to come and support on the day.
Why?
Here are Andrea's reasons and thoughts about taking on the Bupa 10k challenge:
I can't run.

The last time I tried was probably 20 years ago in an egg and spoon race.

You're probably wondering why I have signed up for this event, and now I'm creating this fundraising page, so am I!

Well, I'm doing it for Oliver. My little man died on June 5 at Leicester Royal Infirmary following a battle against hemophagocytic lymphohistiocytosis - HLH.

A few weeks earlier he was running around like any other two year old. He loved Thomas the Tank Engine, digging in the garden, jumping in muddy puddles and looking for adventure wherever he went.

Oliver only became ill a few weeks before he died. He was suffering with an ear infection that refused to get better. After a few different courses of antibiotics we found ourselves in hospital where his condition began to get worse.

He was diagnosed with a rare genetic disorder which affected his immune system. It was trying too hard to fight the infection and was making the rest of his body ill as a result.

Sadly Oliver lost his battle with HLH a few days after his treatment began. It was also six days after his baby brother was born.

Because of HLH, Oliver will never get to prove what an amazing big brother he was set to be and Toby will never get to meet his big bro and learn lots of mischief from him.

On May 27, a year to the day since Oliver was in hospital, I will take part in the Bupa London 10,000 to raise money for The Histiocytosis Research Trust to help fund research into the illness and hopefully one day find a cure.

Any money you can donate will be greatly appreciated. Thank you.
How can you help?
As mentioned all her effort and pain is to raise money for the Histiocytosis Research Trust in memory of Oliver. If you can spare any pennies at all please visit her Just Giving page. So Please dig deep and raid the piggy bank just like Oliver was doing here.....
Photos
Here is a picture of Andrea in her running gear all set for the big day.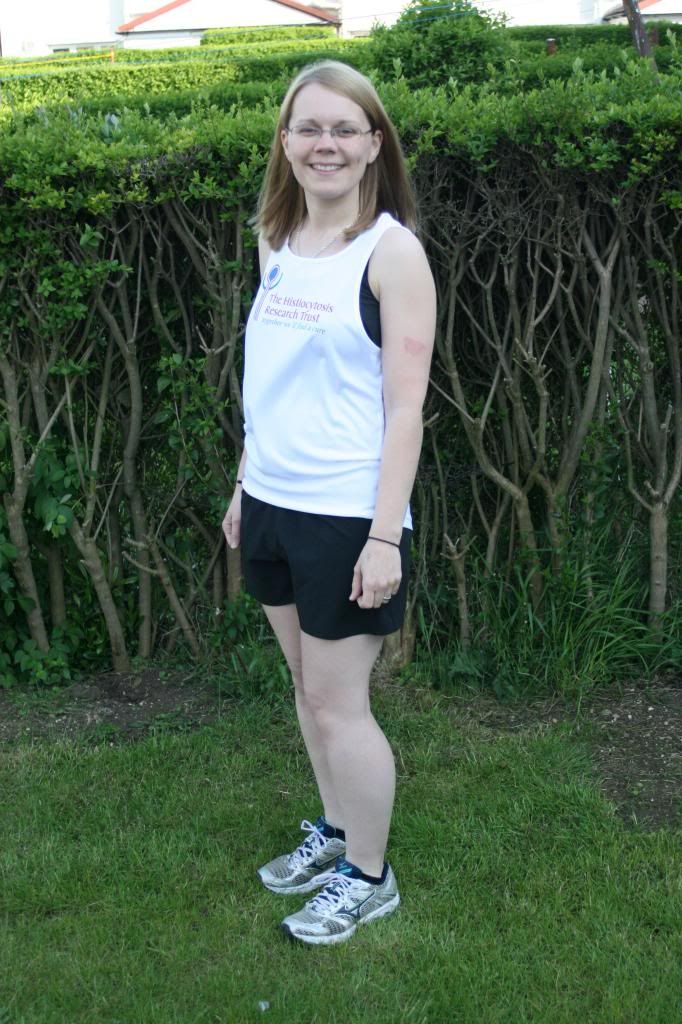 Andrea also got two friends to take part, Kerry Coupe and Karoline Gray-Clark. A big thank you for your support in raising money for the Histiocytosis Research Trust.
So they all made it round safely in one piece! With friends and family supporting them along the route it was a great day. The weather was warm, maybe a little too warm for the runners but they all did great.
Pre-race nerves......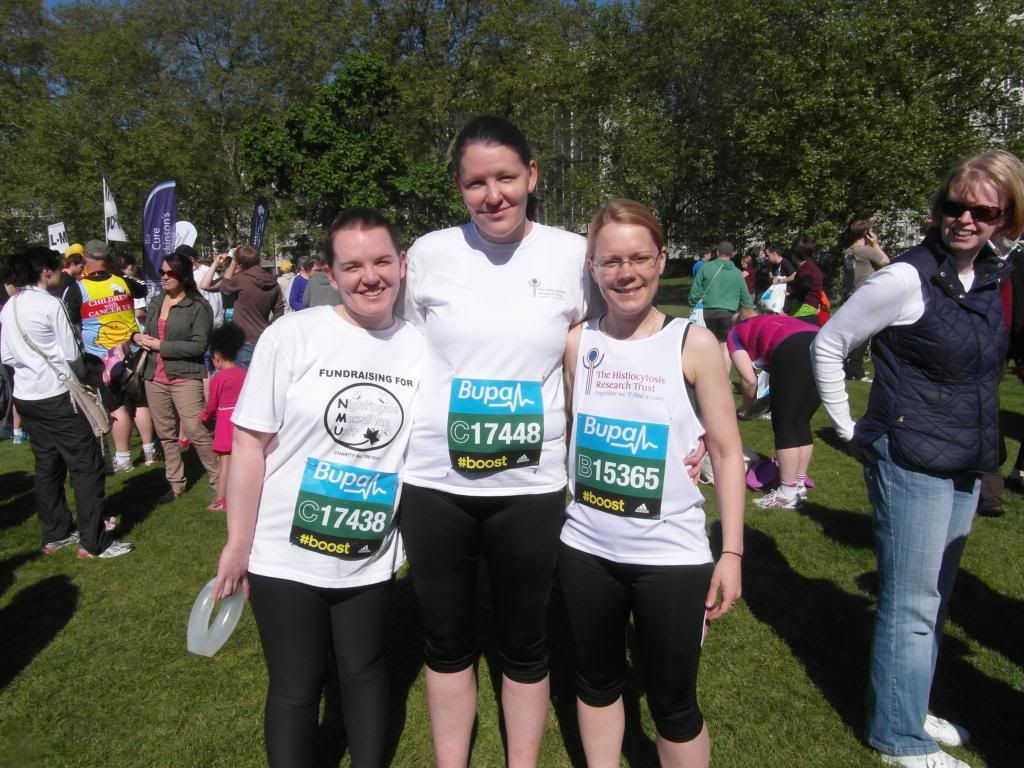 Toby with mummy and daddy.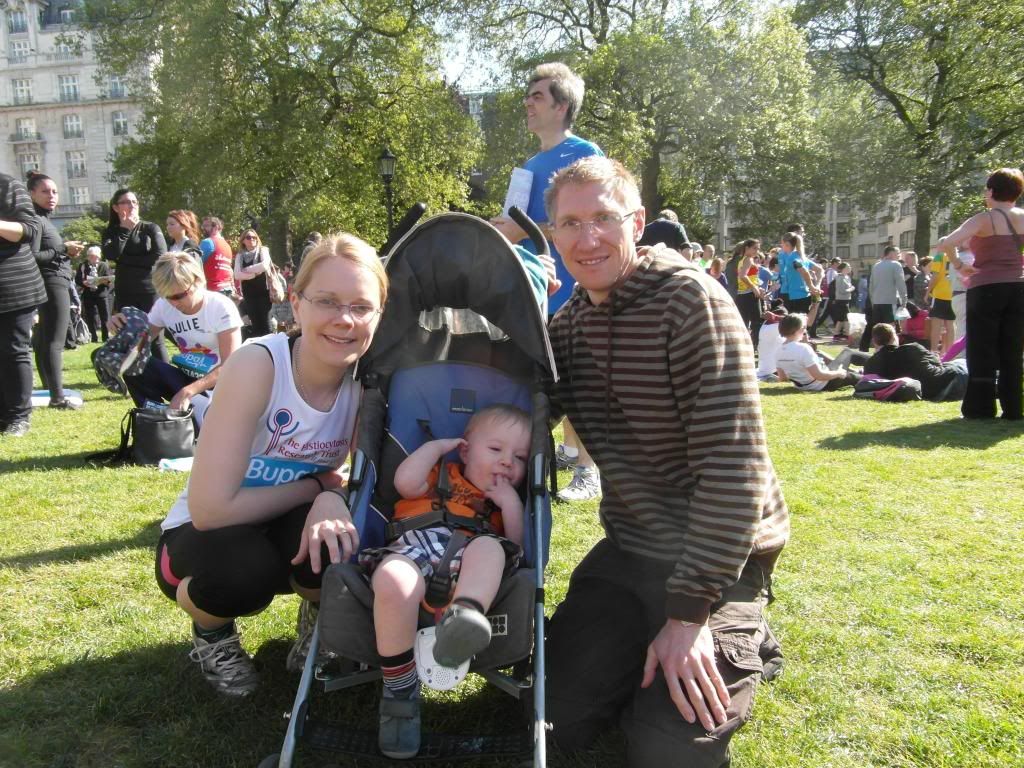 Andrea at just over the halfway point, not looking too bad.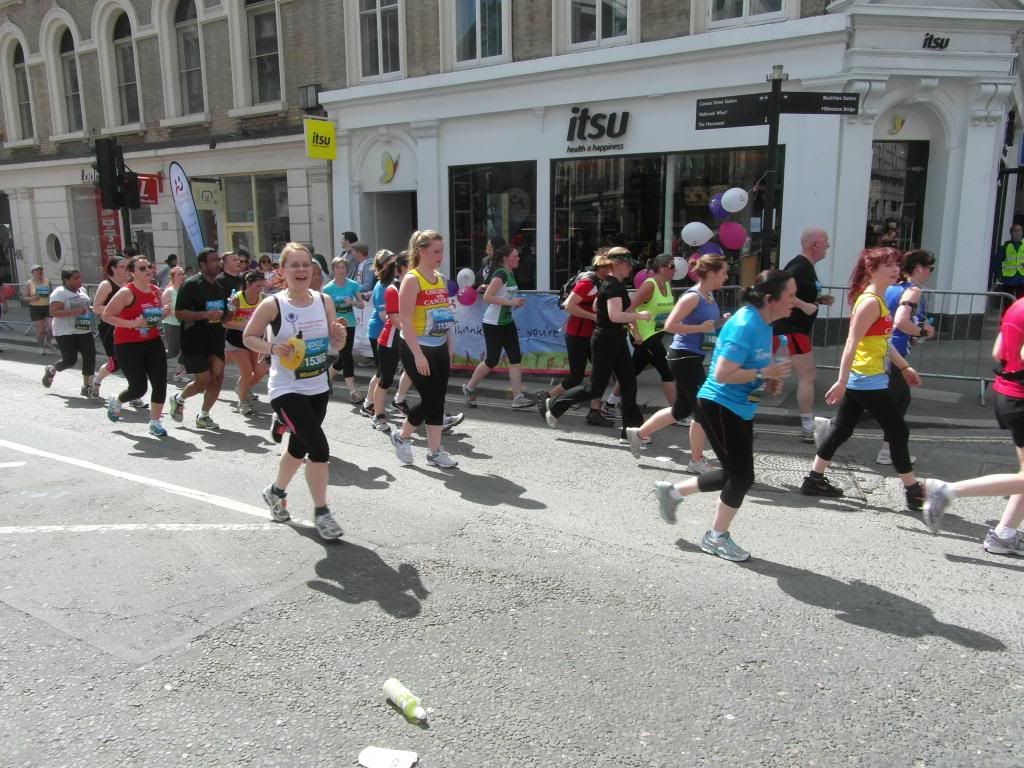 The finishers.....left to right - Amy Watkins, Karoline Gray-Clark, Andrea Scholes and Kerry Coupe. Well done!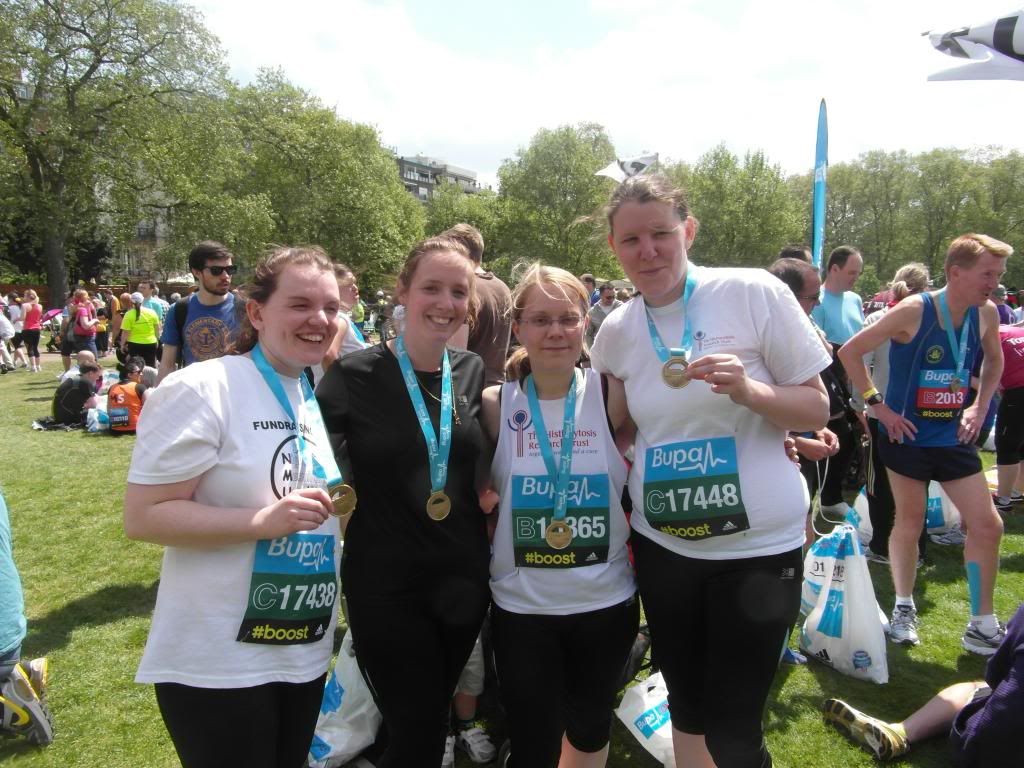 Of course it is the taking part that counts and raising lots of pennies but here are all their race times too in alphabetical order:
Andrea: 1:03:20
Amy: 1:23:53
Karoline: 1:10:54
Kerry: 1:14:40
GetSimple Features
XML based data storage
Best-in-Class User Interface
'Undo' protection & backups
Easy to theme
Great documentation
Growing community
This is your sidebar text. Please change me in Theme -> Edit Components